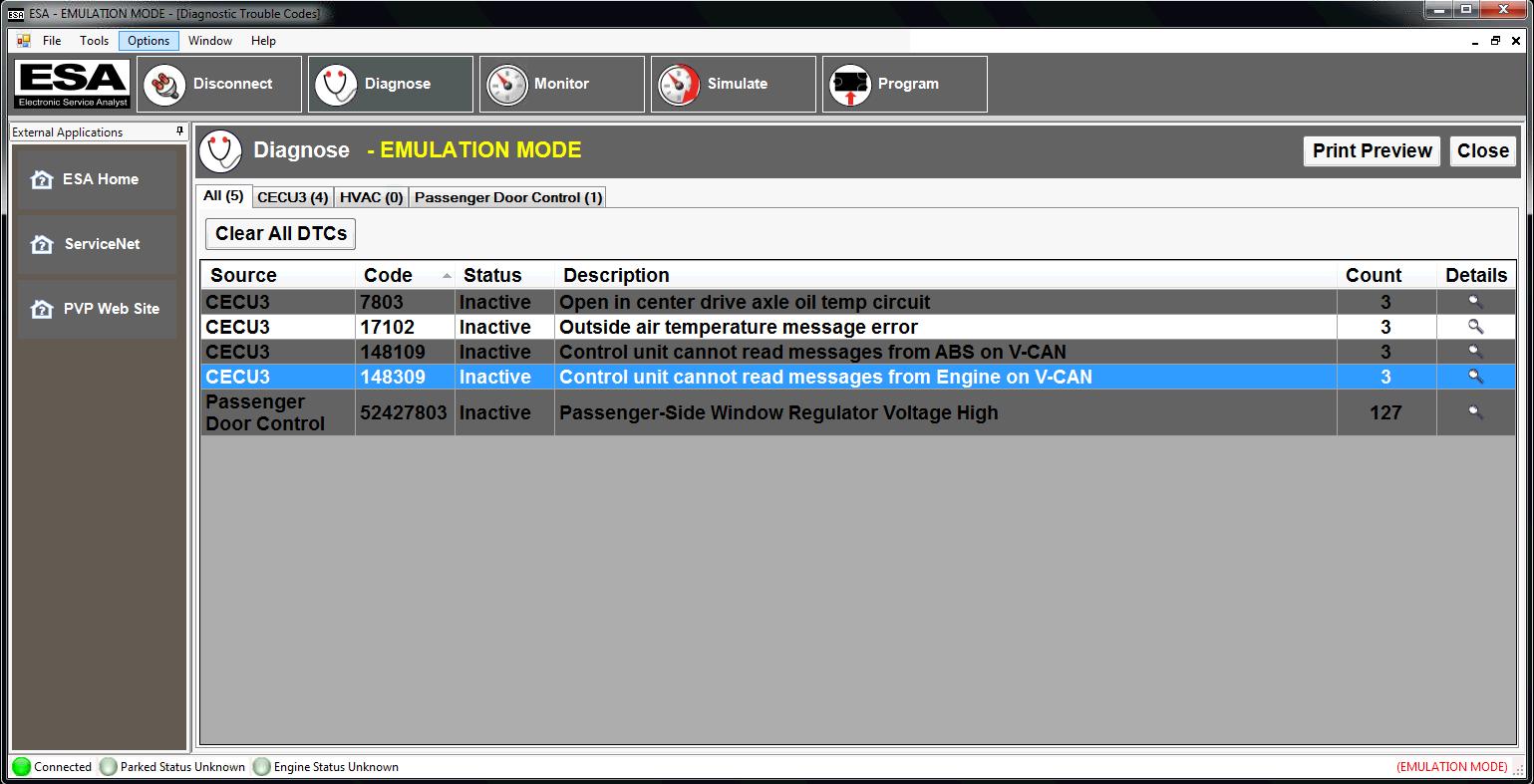 Diagnostic Program – Paccar ESA 5.6.0 2023 Electronic Service Analyst
US $89
Description
Diagnostic Program – Paccar ESA 5.6.0 2023 Electronic Service Analyst
Paccar ESA 5.6.0 Year 2023
Size: 1.00 GB
Interface Language: English, French, Spanish.
Database Language: English
Type of software: Diagnostic Tool for Paccar Electronic Service Analyst
OS: Window 7, Windows 10 20h2 Pro 64bit, Windows 11 pro
Instruction: How to install
Download DVD Setup
If need license: Install and give me HWID file
If need do install + active full
Contact us:
Support@servicepartmanuals.com or servicepartmanuals@gmail.com
Price for 1 PC
The Electronic Service Analyst (ESA) is a PC-based diagnostic tool similar to CAT ET or Cummins INSITE.
ESA communicates over a Data Link Adapter to the NAMUX components. A technician can use ESA to detect fault codes in the components,
verify and troubleshoot new electronic instrumentation functionality, flash the control unit, program parameters and diagnose the root cause of the problems using service information on DealerNet.
Paccar ESA (Electronic Service Analyst). Paccar ESA is a diagnostic and troubleshooting software used for Paccar MX engines and other Paccar vehicle systems.
It provides advanced diagnostic capabilities, including reading and clearing fault codes, viewing live data, performing system tests, and programming engine parameters.
Paccar ESA allows technicians to diagnose and repair Paccar vehicles more efficiently by providing detailed information and diagnostic procedures.
It helps identify and resolve issues with engine performance, emissions, electrical systems, and other vehicle components.