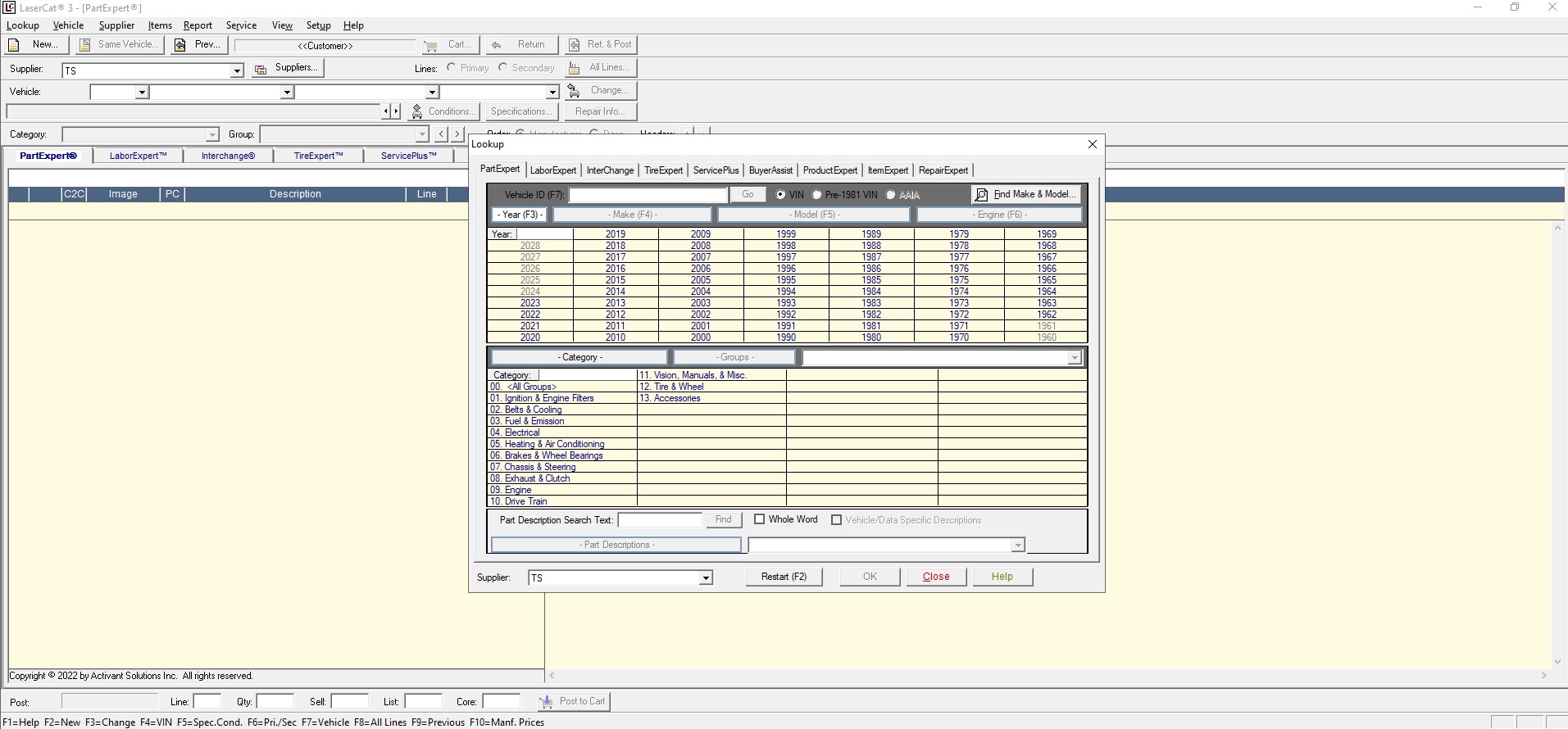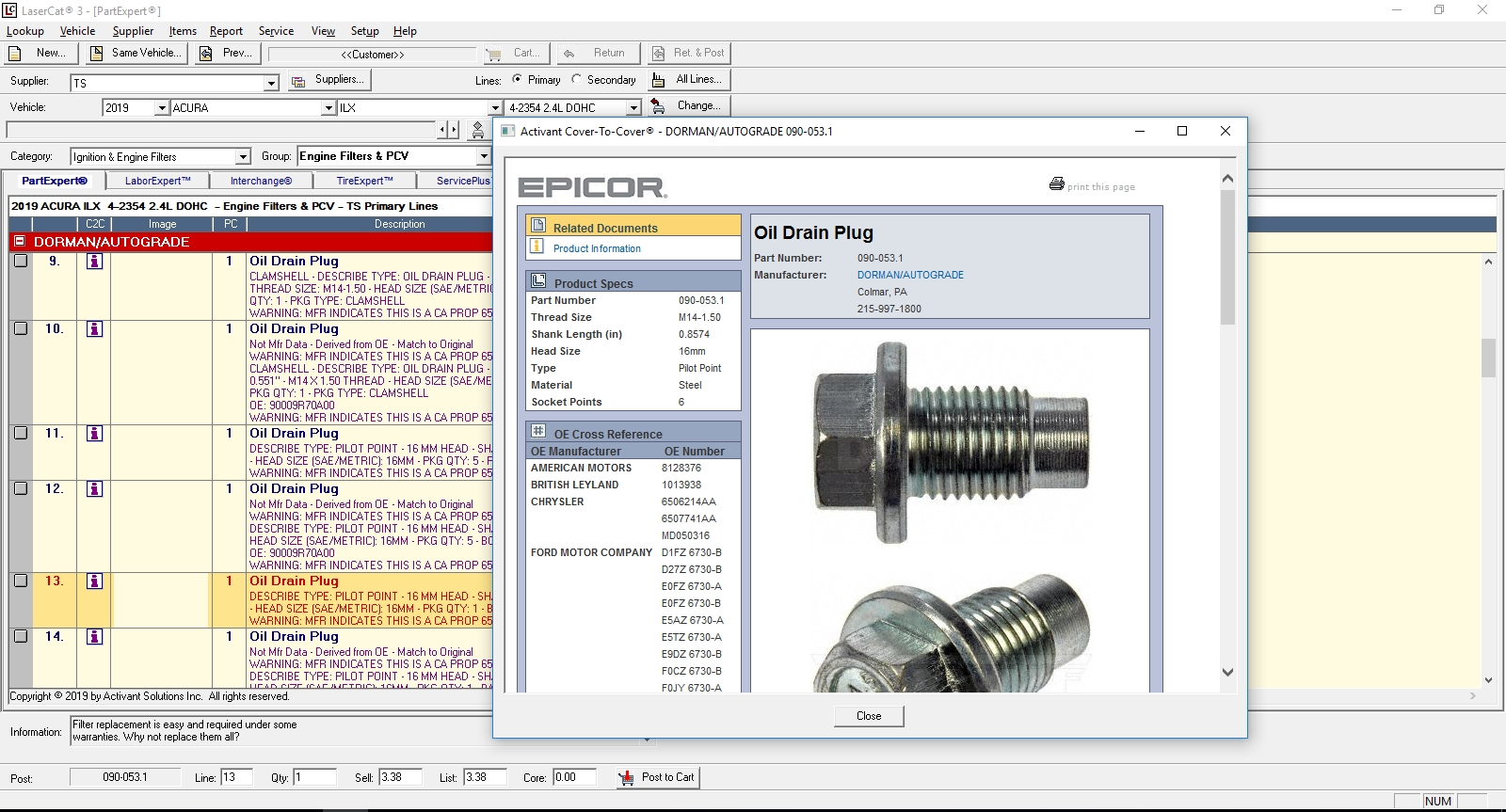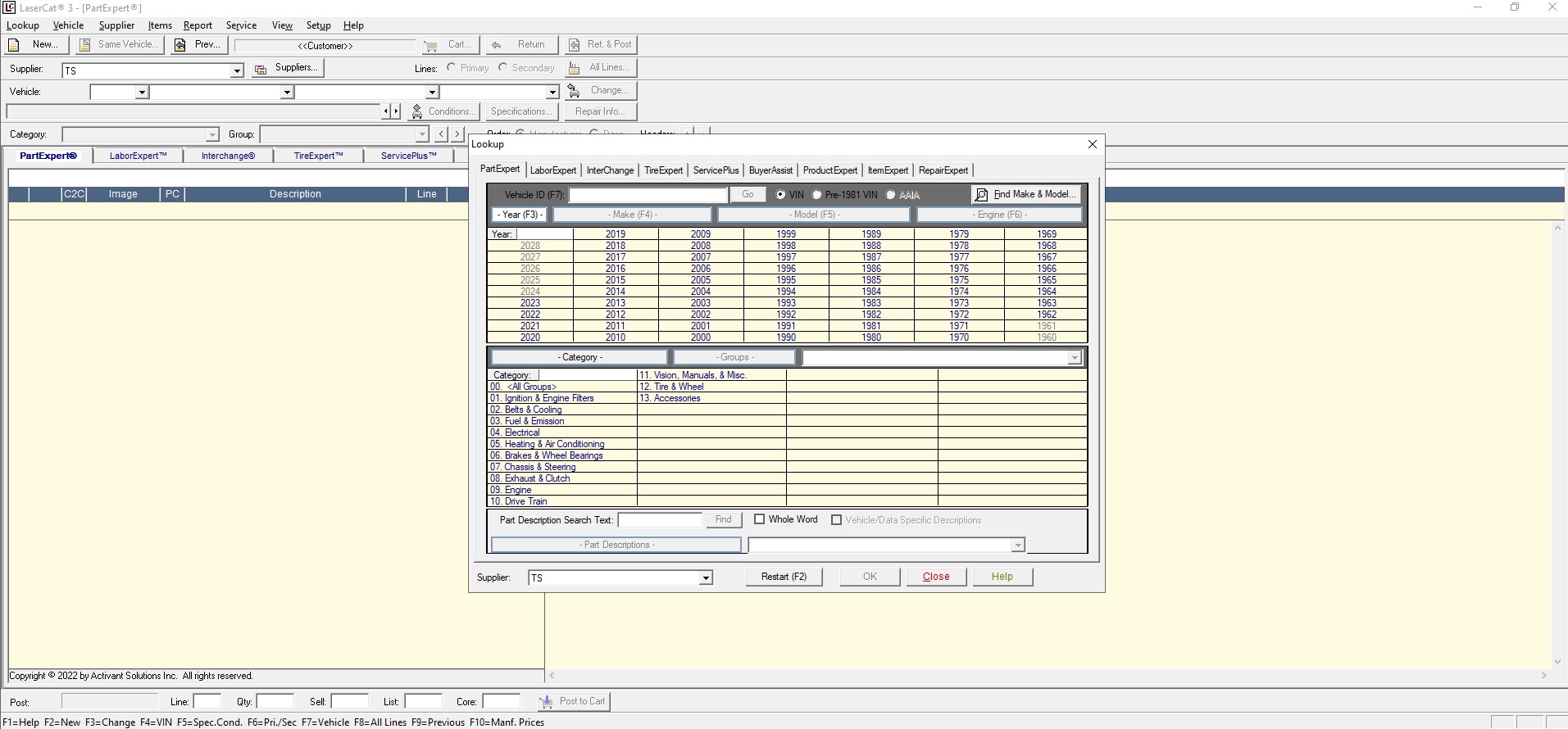 LaserCat USA – North America Electronic Parts Catalog EPC 07.2022 DVD
LaserCAT Automotive EPC 2022/07 North America - the most comprehensive automotive aftermarket database with is the latest evolution in electronic catalog lookup technology. An electronic catalog with an extraordinarily intuitive Windows-based user interface. You can use LaserCat by itself, or take advantage of the support of our specialist. Increase your opportunities with integrated parts expert catalog, cover-to-cover, and all lines modules as well as new products.
Total Size: 17.49 GB (.ISO)
Amount of DVD: 5 DVD ISO
Languages: English
Region: The USA - North America
Type of Software: Electronic Parts Catalog for LaserCat North America 06/2022 EPC
OS: Window 7, Window 8, Window 10 32 & 64bit
Version: 3.4.0.24
Catalog Data: July 2022
Instruction – How To Install: Present (Support install Free)
Printable: Yes
Price for multi pc
US $99
Description
LaserCat USA – North America Electronic Parts Catalog EPC 07.2022 DVD
LaserCAT Automotive EPC 2022/07 North America – the most comprehensive automotive aftermarket database with is the latest evolution in electronic catalog lookup technology. An electronic catalog with an extraordinarily intuitive Windows-based user interface. You can use LaserCat by itself, or take advantage of the support of our specialist. Increase your opportunities with integrated parts expert catalog, cover-to-cover, and all lines modules as well as new products.
Total Size: 17.49 GB (.ISO)
Amount of DVD: 5 DVD ISO
Languages: English
Region: The USA – North America
Type of Software: Electronic Parts Catalog for LaserCat North America 06/2022 EPC
OS: Window 7, Window 8, Window 10 32 & 64bit
Version: 3.4.0.24
Catalog Data: July 2022
Instruction – How To Install: Present (Support install Free)
Printable: Yes
Price for multi pc
The catalog data includes all the information you would normally expect to find in a paper catalog, including fitment and any available parts images. Depending on the database options you licensed, you may also have information related to labor, service, and other aspects. LaserCat 3 provides access to follow databases:
Part Expert – Parts for a specific vehicle application.
Labor Expert – Labor for a particular vehicle and service operation.
Inter Change – Possible alternative parts subject to fitment verification.
Tire Expert – Tires by size or by vehicle make and model.
ServicePlus – Service operations for a specific vehicle and mileage.
Buyer Assist – Vehicle applications that a specific part can fit.
Product Expert – Parts from a particular manufacturer and total possible vehicle applications.
Related Products